Only Admins can enable or disable integrations.
Action Builder now offers you the option to turn on a sync with the Catalist voter file. When enabled:
Each person you add will be matched to the voter file as long as they have a name and a state.
Up to three potential addresses & phone numbers will be added to the profile during the hourly match process.
As you add or confirm phones and addresses you will get better matches back.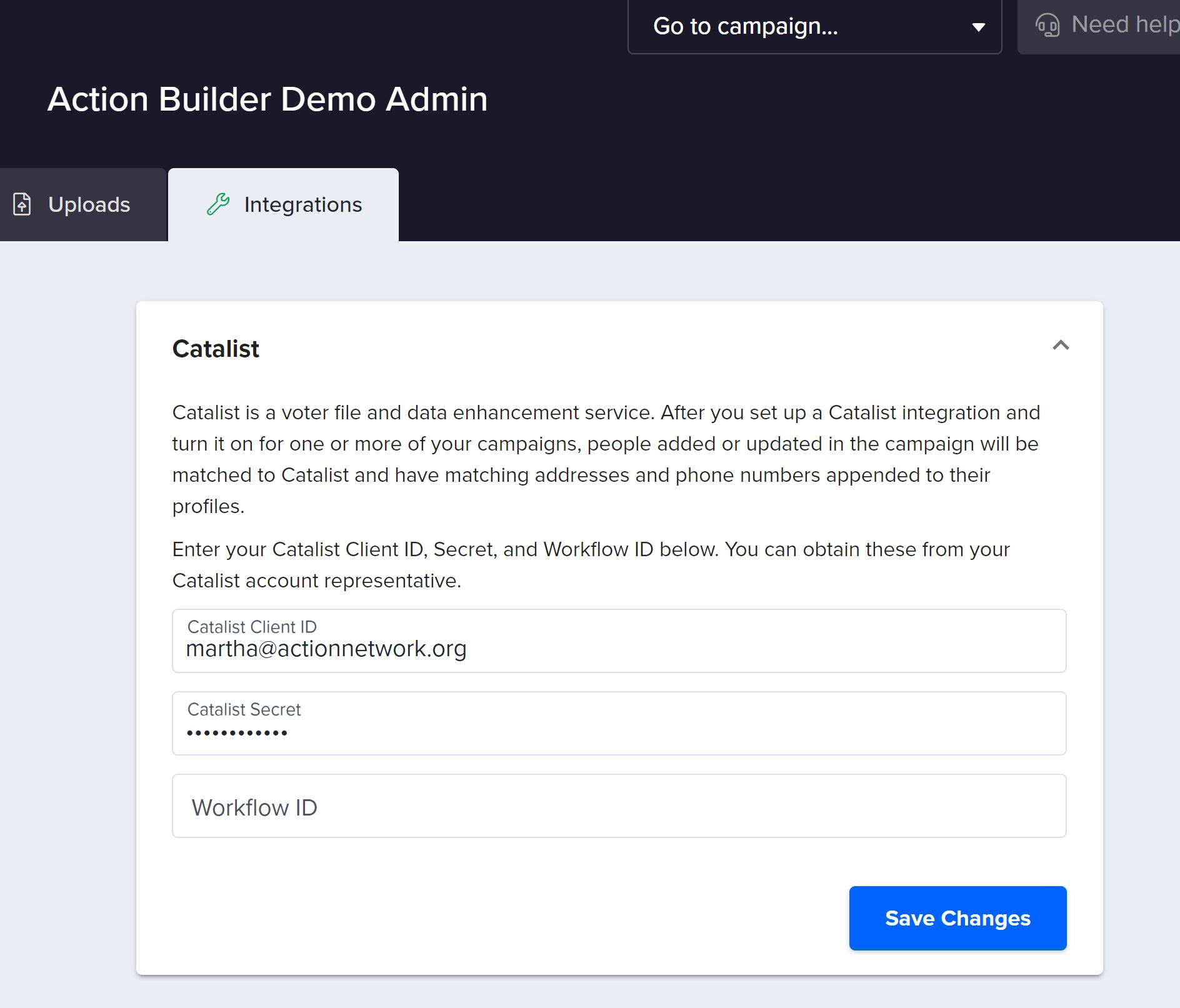 To turn on the integration:
You'll need a Catalist account, with the API enabled.
Enter your Client ID, Secret and Workflow ID in the *new* integrations tab of the Admin menu.
Turn on the integration in Campaign Customization for each campaign you want the integration active in